SAMMENFALD – an exhibition in connection with a workshop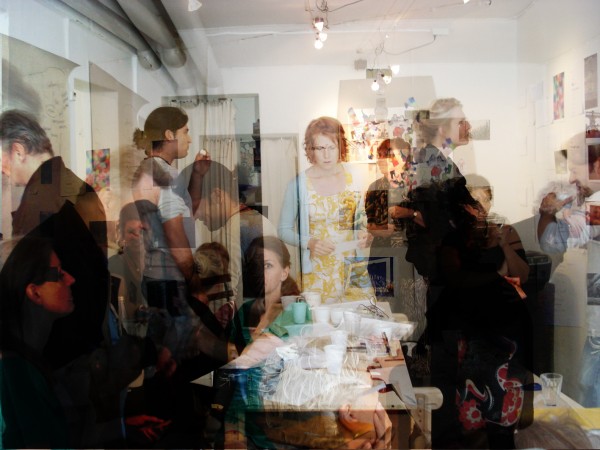 Sammenfald is an exhibition presenting photos and texts produced in connection with a workshop held during three days in mid-august 2007. In focus was the following themes: "RELATION", "INTEGRATION" and "THE RELIGIOUS IMAGE". On the basis of these themes there was photographed, debated, created and written. Five visual artists and four authors/poets participated in the workshop. Of the participating group approximately the half were of danish and the other half of an other national background.
See further description of the project Sammenfald
Participating artists and authors:
Anne Sophie Bosc, Arthur Krasilnikoff, Diana Rigtrup, Katja Serber, Lene Larn, Marina Testa Pedersen, Shadi Angelina Bazeghi, Tove Marie Petersen & Tuncay Demir.
Curators: Anne Sophie Bosc og Katja Serber
Photos from the workshop:
All the photos produced by the participating authors and artists:
All the texts produced by the participating authors and artists:
The framing of all the authors and visual artists photos and texts:
Sammenfald exhibited at Kunstlab 2007:
Sammenfald exhibited at Kulturstaldene 2007:
Sammenfald exhibited at Albertslund Library 2008: